AGP world is one of the foremost production houses in the world, with a roster of spectacular theatre shows, high-end designer experiences & curated art events.
With a presence in 22 cities in India and 15 countries globally, we strive to delight and inspire entertainment connoisseurs in India and throughout the world by spotlighting masterpieces from the past, cultivating new works of the present and nurturing minds for the future.
AGP World owes its genesis to Ashvin Daulat Kamla Gidwani, who envisioned creating a global community of performing art enthusiasts that transcend cultural boundaries.
"My mission is accompanied by a commitment to expand my company's audience and make theatre & arts accessible to the widest possible public through touring, corporate exercises, the creative use of media, and other outreach efforts."
We foster an enticing mix of voice, music, form, style, experience – that is the heartbeat of AGP World. In this direction, we created associations with talents and like-minded partners in India and worldwide.
We are the preferred choice on International Talents to introduce them the diverse Indian diaspora.
Our Vision
To produce and promote a curated repertoire of theatre, musicals, plays and music through enthralling and superlative performances while maintaining the highest standard of excellence to the widest possible audience.
AGP Worlds' mission for the past 25 years has been a consistent commitment to amalgamate and integrate people of all ages, races, religions, genders, sexual orientations, and bring families together into a cultural inclusiveness.
AGP World having an ethos of community engagement, cultural plurality and commitment to excellence is seen as a premier cultural organization in the world!
By dedicating itself to three guiding principles of quality, diversity & community, AGP World seeks to be the premier cultural organization in the world!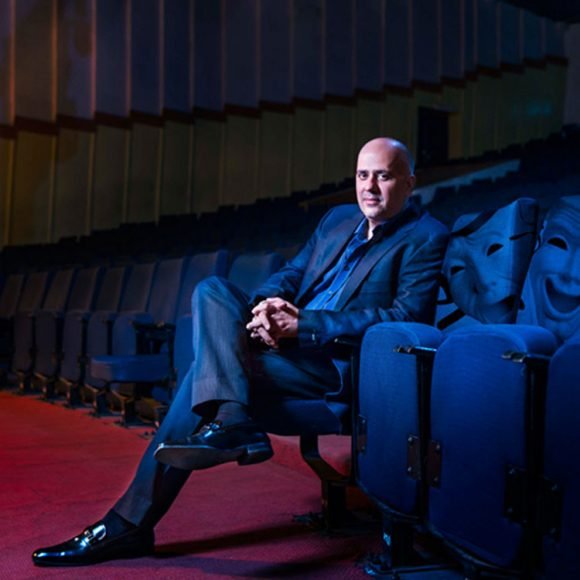 "AGP World prides itself in creating quality content that is customized to suit the taste and sensibilities across continents.
Discerning entertainment driven business solutions are the way forward. Entertainment has always been a universal language that cuts through all cultures uniting them.
My endeavour is to corporatize and evolve the performing arts and entertainment genres that can be replicated globally. With over a dozen productions and IPs in the pipeline, there's excitement across all our touchpoints. We have only just begun!"
– Ashvin D. Gidwani, M.D. and Producer, AGP World